During one of the sessions on the Green NH3 – Public Perception on December 9 Iresen – Institute Research Solar Energy Et Energies Nouvelles – talks about R&D and Capacity Building in PtX : a Leverage for a Better Public Adherence.
About this session
The objective is to show how IRESEN, as a public entity, deploys its efforts in order to disseminate knowledge and awareness among moroccan stakeholders and citizens, relatively to energy transition in general, and PtX and green ammonia in particular. These efforts are also carried out together with key actors, where the Institute plays the role of a catalyser in implementing actions through a variety of tools and leverages.
About your speaker Samir Rachidi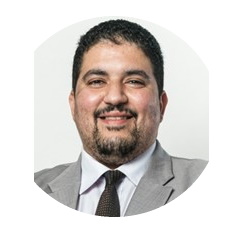 Samir Rachidi is an R&D Director within IRESEN in charge of Solar Thermal Systems and Power-To-X. With his team, they are developing research projects and demonstration activities focusing on PtX, green chemistry, energy storage, concentrated solar (CSP) and hybridization of solar and bioenergy.
Prior to his current position, Samir served as an R&D program manager at MASEN. His role consisted in catalyzing national R&D efforts in the solar energy field, building international R&D project partnerships and collaborations in the area of solar applications, as well as helping in defining strategic R&D orientation to help unleash a Moroccan industrial potential in the solar sector in the future. Previously, he held a position as an R&D Engineer in a start-up company named "RespInnovation", in Sophia-Antipolis, France.
Register now
Also cusious to this session? Sign up now