On December 8 Francesco Baratto gives the presentation 'Casale Blue & Green Ammonia Technologies'.
About this session
Reducing the carbon footprint in the synthesis of chemicals is a new challenge, which is necessary to have sustainable products designed to minimize the environmental impacts during the whole life-cycle.
In order to reduce carbon dioxide emissions there are essentially two routes: the first is to capture and sequestrate the CO2 after its generation and this leads to so-called "blue" products; the second is to totally avoid the CO2 generation by the use of renewable energy and feedstocks and this is the path to "green" products.
Casale has been active since several years in the development and optimization of both green and blue technologies to be applied in the production of ammonia and methanol, which are two of the most energy intensive chemical products, responsible for the emission of large quantities of CO2.
This presentation will provide an overview of these technologies in Casale portfolio, which ranges from an optimized process for blue ammonia production named A6000CC able to compete in terms of OPEX and CAPEX with processes without carbon sequestration to the production of ammonia and methanol from renewables to the integration of green feedstocks in existing standard plants.
About your speaker Francesco Baratto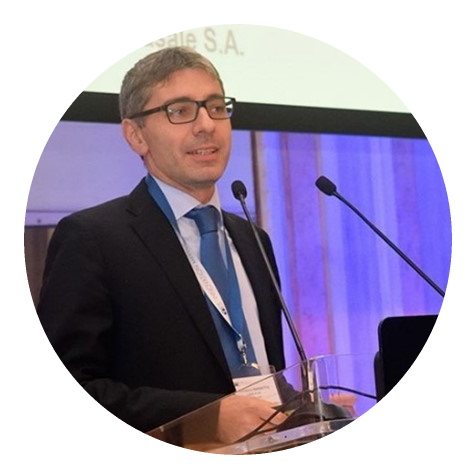 He joined CASALE GROUP in 2004, where he worked initially as Process Engineer, mainly involved in the field of ammonia, methanol and its derivatives.
In March 2010 he was appointed Technology Development Section Manager, responsible for a group of people in the Research & Technology department with the duty of preparing technical proposal and feasibility studies and giving process support to the development of new technologies and optimization of existing ones.
In December 2012 he was appointed Deputy Department Head of Syngas Process department, with main duty of coordinating technical proposal and feasibility study activities.
Since November 2018 he is the Head of Syngas Department in the Process Division.
Register now
Also cusious to this session? Sign up now